Valentin's Day Race 2023
SAVE the date : February 17th, 2024, Come to celebrate LOVE !! Subscriptions comes soon !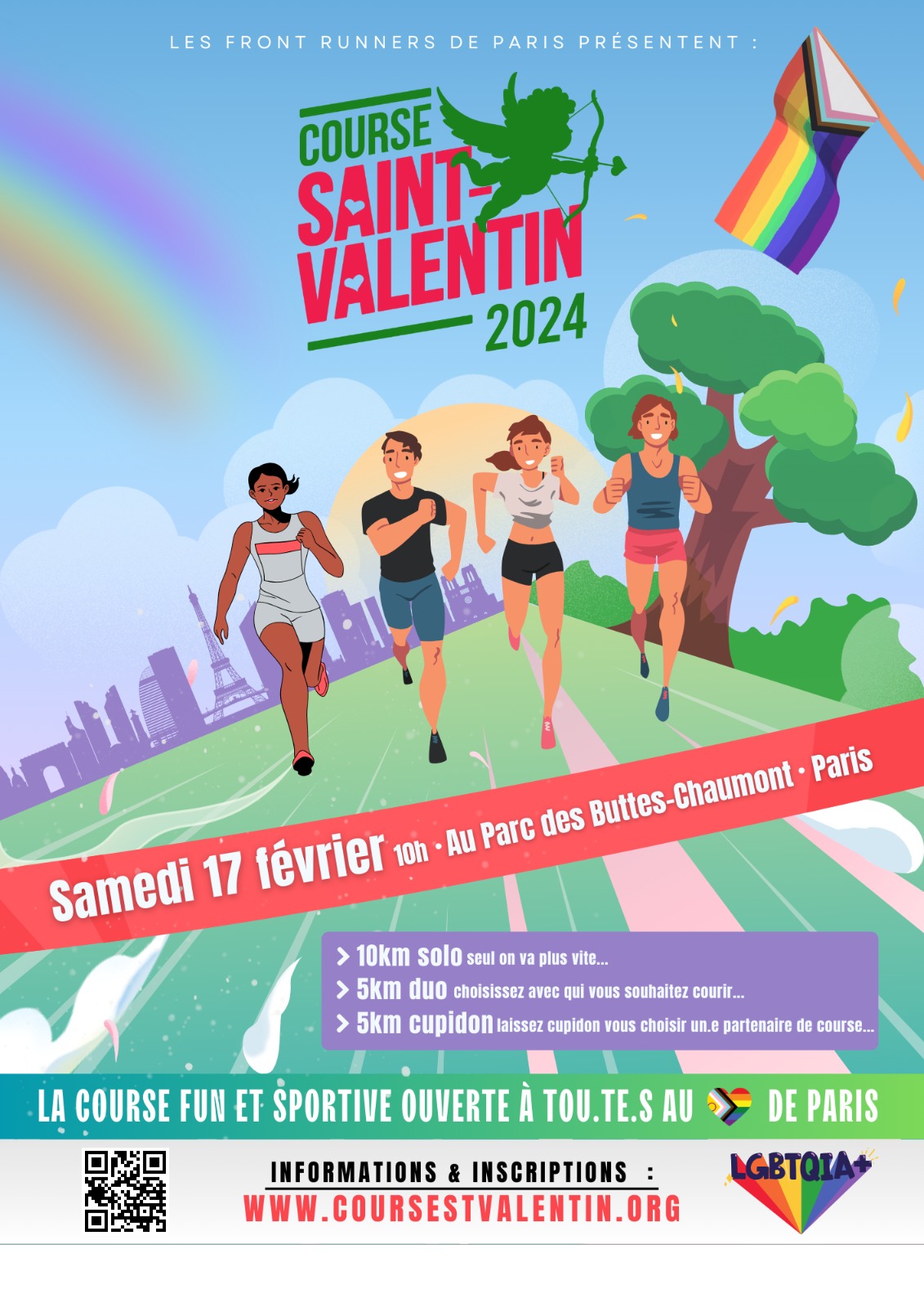 Valentine's Day Race is one of the major events of the year for the Front Runners of Paris.
The Valentine's Day race was the first race to be intended for couples in Paris and it is the occasion to raise awareness about discriminations particularly those related to sexual orientation. Open to man-man couples, woman-woman couples and man-woman couples, the race promotes visibility for gay, lesbians, bi and trans people in a spirit of tolerance and a festive atmosphere.
The race is part of Paris Running Tour. Located in Parc des buttes Chaumont, consisting of a 2.5-kilometer-loop, runners can choose between :
5 km race in duo
10 km solo
Or single people, who'd like to, can try the "Opération Cupidon". The principle is quite simple: you want to run the 5-km race in duo, but you have no partner? Valentine's Day Race will find you one on the day of the race.
To learn more about and to register it's here.